Melba Moore is undoubtedly one of the brightest soul stars to have emerged out of the late seventies and eighties soul era, made famous around the world for her incredibly funky grooves such as 'Love's Coming At Ya', 'Mind Up Tonight', and the UK fan-favourite, 'Standing Right There'. Moore was one of the most talented singers to have gained prominence during this period, having not only a successful recording career, but also an equally successful acting career that has seen her perform on Broadway opposite none other than Eartha Kitt, as well as winning a coveted Tony Award. There's simply nothing Melba Moore hasn't done, except sit down with us here at The Funk & Soul Revue. But now, fortunately for us, she did just that yesterday evening, ahead of her performance at the Jazz Café in Camden, London on Sunday 20th December.
I'm invited up to her hotel room in the Holiday Inn in Camden where she's staying, armed with a list of questions, a 7" single of 'Mind Up Tonight', and a Sharpie in the hope that she'll sign my record. Moore turned 70 this year, and she remains as youthful as ever, greeting me cheerily and beckoning me to take a seat, despite having an arduous day travelling from a sold-out gig in Amsterdam last night, her first there as she's quick to point out. Not only that, she's just returned from sound-check at a club she's playing tonight at midnight. Yet it's clear that she's enjoying being back in the UK saying that "I'm very happy to be back, it's already been great, everybody's been just so fantastic, we had a wonderful welcome in Amsterdam yesterday and a great show."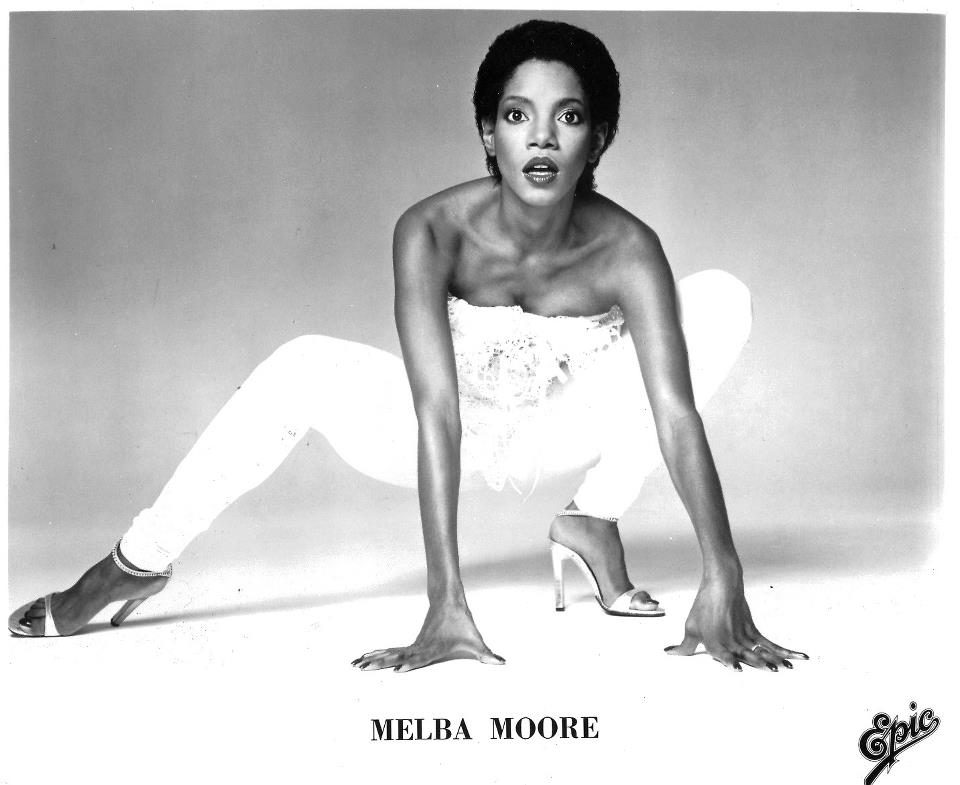 Before we move on, it's important to note Moore's background to understanding who she is, and how she became a world-renowned performer. She was born in New York City in 1945 to the R&B singer Bonnie Davis; her father was saxophonist Teddy Hill, and her stepfather was pianist Clement Lereoy Moorman. "My mother was an R&B singer" said Moore, "and my natural father was a performer. They didn't marry but I had the genes of my natural father, and then my stepfather was also a musician, so music was always the centre of my life."
That said, her parents did not initially push her into pursuing a career in music. According to Moore, "my parents who were performers told me to get a real job because they knew how tough that life can be, especially for artists who don't have any knowledge of the business part of it." Instead, Moore went to school: "so I majored in music education, and then I taught music in public schools for a few years before I started in the industry. I was kind of a late bloomer!"
It was on stage that Moore first cut her teeth as a performer. In 1967 she joined the original cast of the groundbreaking production of Hair alongside R&B singer Ronnie Dyson and Diane Keaton: "The first break came through, well I started as a session singer in New York, and one of the sessions was for the Broadway production Hair and they invited all the singers to the show because they were still casting and looking for strong singers and interesting personality."
Moore would then go onto star in the musical Purlie, portraying the character of Lutiebelle. It was this part that saw Moore earn her Tony Award: "That was for my second Broadway show. I came out of Hair and another girl told me about the auditions for it, I went up to see about it, but I was still learning to audition for parts, but I got it! It worked out well!"
Whether or not she could audition well clearly didn't matter to the casting agents of the day. Nor did it matter to record executives who were looking to cash in on Moore's new founded celebrity status as a Tony Award winning performer. I asked her how she made the jump from acting to singing, and Moore candidly replied that: "once you become a star you get a lot of offers. So after I became a star, well celebrity thanks to Purlie, I got my first record deal where a lot of the songs I recorded were from shows. So I did get started in the industry, but I probably would still be a backing singer if it hadn't have been for Broadway."
Her first solo release was the critics favourite Peach Melba in 1975, which featured the minor R&B hit 'I Am His Lady'. The following year however, Moore struck gold with the Van McCoy penned and produced hit 'This Is It'. Again, Moore is pretty candid in discussing the song and working with McCoy, offering praise to his genius, but also acknowledging the efforts of others around her to get the collaboration going: "I was lucky in terms of the song being so brilliant because Van was brilliant!"  she giggled, before adding that she was also lucky because "I had a really good management team at that time. They were looking for good producers, good songwriters, good hit writers and songs that would fit my voice."
It was that same team that Moore enthused about that brought her the Philly Soul duo of McFadden &Whitehead, who produced, among others, the fantastically funky 'Let's Stand Together': "We went to Philly International and borrowed them, and I had quite a few hits written by Gene and John that were really tailor made for me. They were legends, very prolific. They did a lot of stuff on the spot, they were very creative and enjoyable. It was hard work because we were in the studio all the time, but it was fun work."
In 1978 however, Moore returned once again to the theatre, this time starring in the play Timbuktu! along with the famed start Eartha Kitt. When I mention Kitt's name, Moore's face lights up: "It was very exciting and intimidating!" she laughs, "but it was amazing to see someone of such stature and such strength, talent, you know, she was so revered".
We fast forward to 1981 when she released the hits 'Love's Coming At Ya' and 'Mind Up Tonight', two typically early eighties, post-disco grooves. Even today the songs still sound as fresh and enjoyable as ever, so I asked Moore if she thought that they would be hits. "I did actually. It's very simple, it's very musical in that you can sing along to it," she says, before breaking into the chorus of 'Mind Up Tonight'. She stops to suggest that the song is "a bit like a nursery rhyme in its simplicity. But it's funky with the guitar licks. It's simple but it is very catchy".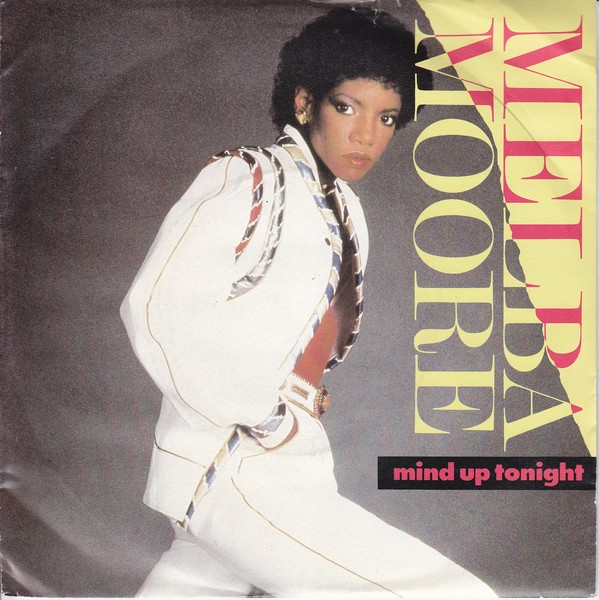 We then move onto her collaboration on the song 'A Little Bit More' with Freddie Jackson. Moore's years as a teacher no doubt played a role in nurturing talent around her. Jackson began as a backing and session singer, and for a time was the only man in the eighties who could have really put up a challenge to the might Luther Vandross. I ask her if it was true, as I read on the internet somewhere, that Jackson started out as her backing singer: "Yes he was! I always thought Freddie was amazing, and my team and me encouraged him to be a lead singer. But at that time he didn't have much of a recording career. He was a word processor with an incredible voice! So my team at the time, Hush Productions, actually got him signed to Capitol Records. So I take responsibility for his career!"
In the early 2000s Moore starred in the film The Fighting Temptations, which featured not only The O'Jays, but also Cuba Gooding Jr, and a certain Beyoncé Knowles. As Moore is the only person I've met, and probably will meet, whose worked with Beyoncé, it seemed only right to ask her what that experience was like: "Well to see her up close and in person, she's a hard, hard, hard worker. But then she's an athlete, so it's not fair…To me she's very versatile. The way she sings in terms of having a lot of commercial hits you might think she's limited, because they do what works. But in the movie you heard her sing some gospel songs, some other types of things, and I was like she's a very rounded singer, very talented. And we know she can dance, all right!"
I also ask her about her collaboration with soul singer Phil Perry on an album they did a few years back. The album was primarily one of covers, and included versions of the Motown standards 'You're All I Need To Get By' and 'Ain't Nothing But The Real Thing'. The best song on the album, however, is their version of the Sounds of Blackness classic 'Optimistic': "Oh, I like that one the best! I thought that was great. I love the music; I love the rendition. I wasn't too happy just doing covers, but that's what the label commanded so we did the best we could doing them. Every song that is a cover to me doesn't allow me to be myself, but I said, well I'll be someone else now. But I thought overall it was a good album."
Even if she didn't enjoy singing the covers as much as she would have singing originals, Moore enjoyed working with Perry immensely, calling him both a "nice man" and an "excellent singer", before stating that "he's gentlemanly when he's working with you. He hears what you do and tries to complement. It's good working with him".
I ask Moore about the current state of soul music, and what she thinks of the current crop of soul stars. Half expecting her to tell me that she doesn't like what she hears today, Moore surprisingly said that she enjoyed much of what she hears: "There's a huge variety and I think that's good. I'm not going to say I know and love them all, but just watching some of the award shows, some of them are quite amazing. I can stand flat-footed and sing my brains out, but dance in six-inch heels? I don't know!" 
She laughs at this, continuing to do so as she expresses amazement at the attire of many female soul stars today: "And they wear some of the costumes, how scanty they are. I think we have a different kind of grooming than we had before. Back then you had to go on the road, pay your dues, but today there's a lot of training that's available now. I see it, sometimes when you hear the music it's made so simple that we'll buy it, but then you think it's not good music. It's not. You get up an try and do it. You'll hear people doing a lot a riffing, but you try and do that. I think they're very talented."
So what's next for Melba Moore? Well, good news, the rumour that she's been working on new music is true, and she is releasing a new album next year. "It's called 'Forever Moore'", she tells me, "we're working on the last few singles to go on it, well songs, not sure if they'll be singles. We've got one out now called 'It's My Time Again' and it's doing very well, and we've got a new one set to be released called 'How Sweet It Is'."
You'd never guess from looking at her, but Melba Moore is seventy years old. She remains as active as ever, touring the world, appearing in plays, and recording new material, while still looking fabulous. For Moore, her faith is the reason for this: "God. This is my life, he's given me a talent and he's given me a calling. I treat it like if I were a soccer or basketball player, I don't eat junk, I rest, I check to see I'm in good shape. I always check to see where I'm going so I'm dressed properly, and you know just take care of yourself. And enjoy it."