It's been nearly five years since Theo Peoples left the Four Tops, and after a period of doing local gigs and performances, Peoples is back with a brand new single.  
In 2011 news broke that Theo Peoples had left the Four Tops. For fans of the Tops this was pretty big news: Levi Ruffin, the original and brilliant lead vocalist of the group, had personally given Peoples his blessing to step into his shoes as the lead singer of the group he led to fame and fortune. In 2008 Ruffin sadly passed away, but the group continued with Peoples singing lead, along with original member Duke Fakir, long-time Tops collaborator Ronnie McNeir, and Lawrence Payton Jr (son of original member Lawrence Payton). Three years later Peoples had left, being replaced by another fine vocalist in Harold 'Spike' Bonhart, formerly of The Spinners.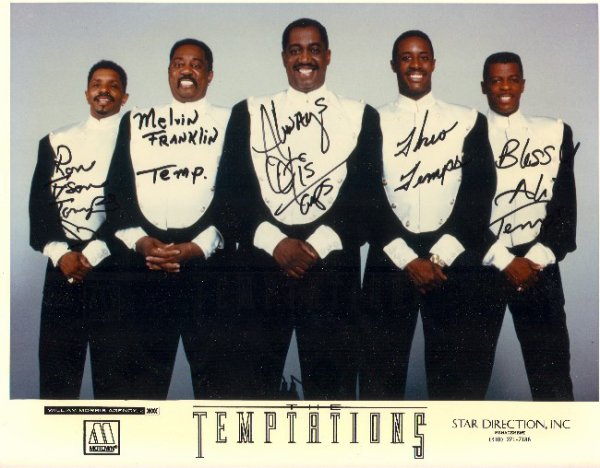 (The Temptations circa 1994 L-R: Ron Tyson, Melvin Franklin, Otis Williams, Theo Peoples, Ali Ollie Woodson)
Neither Peoples nor the other Tops have spoken much about his departure, but in one interview Peoples hinted it was over money. In a separate interview McNeir stated that he missed Peoples in the group. Since then Peoples has been gigging in and around St Louis, where he currently lives, including putting on a show which traced his impressive career. Not only was Peoples a Four Top he was also a member of The Temptations in the early nineties, being the only man to have sung for both groups. He also released a solo record in 2000, the rather tasty Down Time. But now, after a four year hiatus after leaving the Four Tops, Peoples is back, readying his return to the soul scene.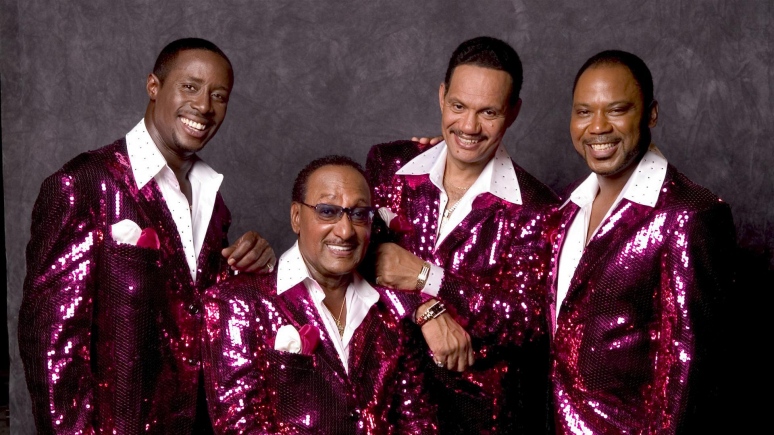 (The Four Tops circa 2008 L-R: Theo Peoples, Abdul 'Duke' Fakir, Ronnie McNeir, and Lawrence Payton Jr.)
Long-time fans of Peoples will be unsurprised to learn that 'I Miss You' is a ballad. During his time with The Temptations Peoples recorded several great ballads including the epic 'This Is My Promise', and as a Four Top used to perform a fabulous version of the Heatwave classic 'Always & Forever'. Peoples takes his winning formula for ballads and applies it with grace and charm on his latest single. His voice is slightly deeper than when he first recorded with The Temptations, but it highlights the raw emotion that he injects into his vocal craft, and it's refreshing to once again hear his great voice. It also highlights how brilliant he is at crafting ballads – he always sounded good in The Temptations and the Four Tops, but his real talent is singing ballads, as demonstrated by 'I Miss You'. There is a reason why Levi Stubbs gave Theo Peoples permission to take his place in the Four Tops, and it's quite simple: he is a very talented vocalist. Peoples has been away for too long, and it's great to finally have him back.
'I Miss You' is available on all streaming platforms, and on iTunes.