Veteran R&B singer Regina Belle is back with a brand new album and is sounding as majestic as ever.
It's likely you know the voice of Regina Belle without realising. In 1992 she sang alongside another veteran of R&B/soul Peabo Bryson on the song 'A Whole New World' that featured in the Disney classic Aladdin, netting the dynamic duo a Grammy Award for their efforts. But there's more to Regina Belle than the Aladdin: she truly is one of the forgotten gems in soul music.
Her pedigree is second to none, and like so many great soul vocalists she was brought up in the sound of gospel, singing with the Mount Calvary Baptist Church in Englewood, New Jersey, developing her talent. She went on to study music, but an introduction to The Manhattans by a New York DJ Vaughn Harper would be her big break. Impressed with her talent, she became the group's opening act on tour, and even recorded a duet with the group in 1986 entitled 'Where Did We Go Wrong', which attracted the attention of Columbia Records. She was signed by the label and a year later, and put out her first solo album All By Myself. She would go on to record a further eight records, as well as record a duet with Johnny Mathis, plus further duets with Peabo Byrson, and perform alongside the greats such as Ray Charles, Maze and Al Jarreau.
Now, four years after her last release, the gospel album Higher, Belle is back with the enjoyable new album The Day Life Began. Vocally, Belle is closest to Patti LaBelle in overall sound; her voice is sultrier and far subtler than LaBelle's, and she puts all her talent to great use on her new album. Jamie Jones and Jack Kugel of The Heavyweights produce this new album, and the pair do a great job crafting some infectious grooves and some great slow-jams for Belle to showcase her immense vocals.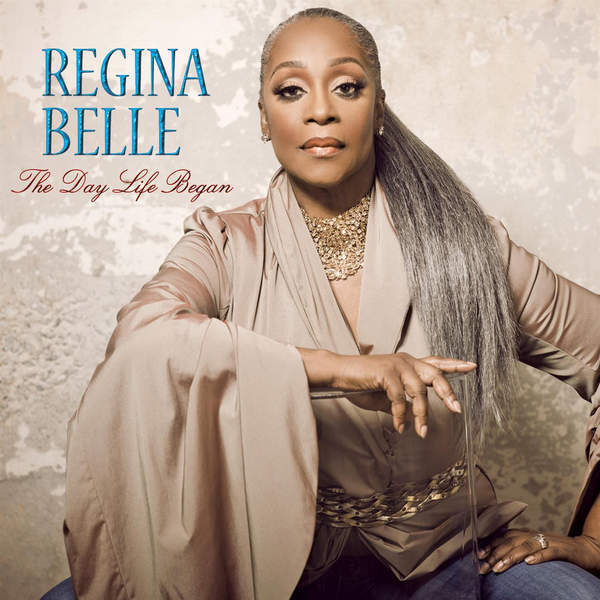 The album opens on the rather stunning title track, which finds Belle in a reflective mood about finding love, no doubt a tribute to her husband of twenty-four years Pastor John Sidney Battle. It's a fitting opening to the album, and sets the tone of love and positivity beautifully.
Before long Belle turns up the groove with tracks such as 'He's Alright', a funk-rock number that wouldn't have looked out of place on a LaBelle album back in the day, and 'Open Our Eyes', a really infectious track that urges the listener to unplug from modern technology and modern life. Belle also makes the rather bold decision to cover the Phyllis Hyman classic 'You Know How To Love Me', a truly brilliant dance floor anthem the world over. It is a song, as Belle shouts out in the opening bars, "a song that makes you feel real good", before dedicating the song to the late great Phyllis Hyman. Belle does the song real justice; she doesn't stray much from the original arrangement, but then when the original arrangement is so fabulous, why bother? Belle's version is really rather good, and a fine tribute to the late singer.
It is however the slow numbers that Belle really shines on. 'Imperfect Love' is one of the standouts on the album, with Belle delivering a really stunning vocal. Meanwhile, 'A Night of Love', another highlight, sees Belle backed by an orchestra performing a delightfully jazzy arrangement, which suits Belle's voice wonderfully. In fact, if this is anything to go by, we'd like to put in for a jazz album from Belle next time. The album's closing song, 'Be Careful Out There' is unashamedly sentimental, but it's a great ending to this strong disc, ending with a positive message of love that has informed Belle's entire career and, indeed, her life.
Overall, The Day Life Began bridges the gap between Belle's early sound, and the neo-soul, neo-R&B of today. Unlike some of her contemporaries who've gone down this path before, in an attempt to sound relevant and fresh, Belle pulls it off, making The Day Life Began a very pleasant and a very enjoyable listen.
Regina Belle's new album is out on Shanachie Records now, available on iTunes and Amazon.